YOGA THERAPIST
Katie A. Campbell CIAYT, YACEP, ERYT
an holistic health practitioner is Certified by the International Association of Yoga Therapists, considered an expert in her field as a qualified Yoga Alliance Continuing Education Provider, and Experienced Registered Yoga Teacher. Feeling blessed to serve clients seeking the just rewards of yoga with a motto (mantra) of celebrating life, waging peace, harmonizing; responsibly, protected, principles (koshas); healthy, physical, body (annamaya); powerful, emotional, energy (pranamaya); wealthy, mature, mind (manomaya), wise intelligent intellect (vijnamaya); and happy, blissful, spirit (anandamaya). Please follow her on the web (LINKS -Blogs, Registry, Social Media, Sponsors) to find yoga movements (vinyasa), poses (asana) and fresh recipes. Clients are currently being accepted by appointment (CONTACT US/SCHEDULE AN APPOINTMENT) for certified therepeutic, confidential trainings (SPECIALS, SESSIONS, DESCRIPTIONS, & PRICING). Bliss be!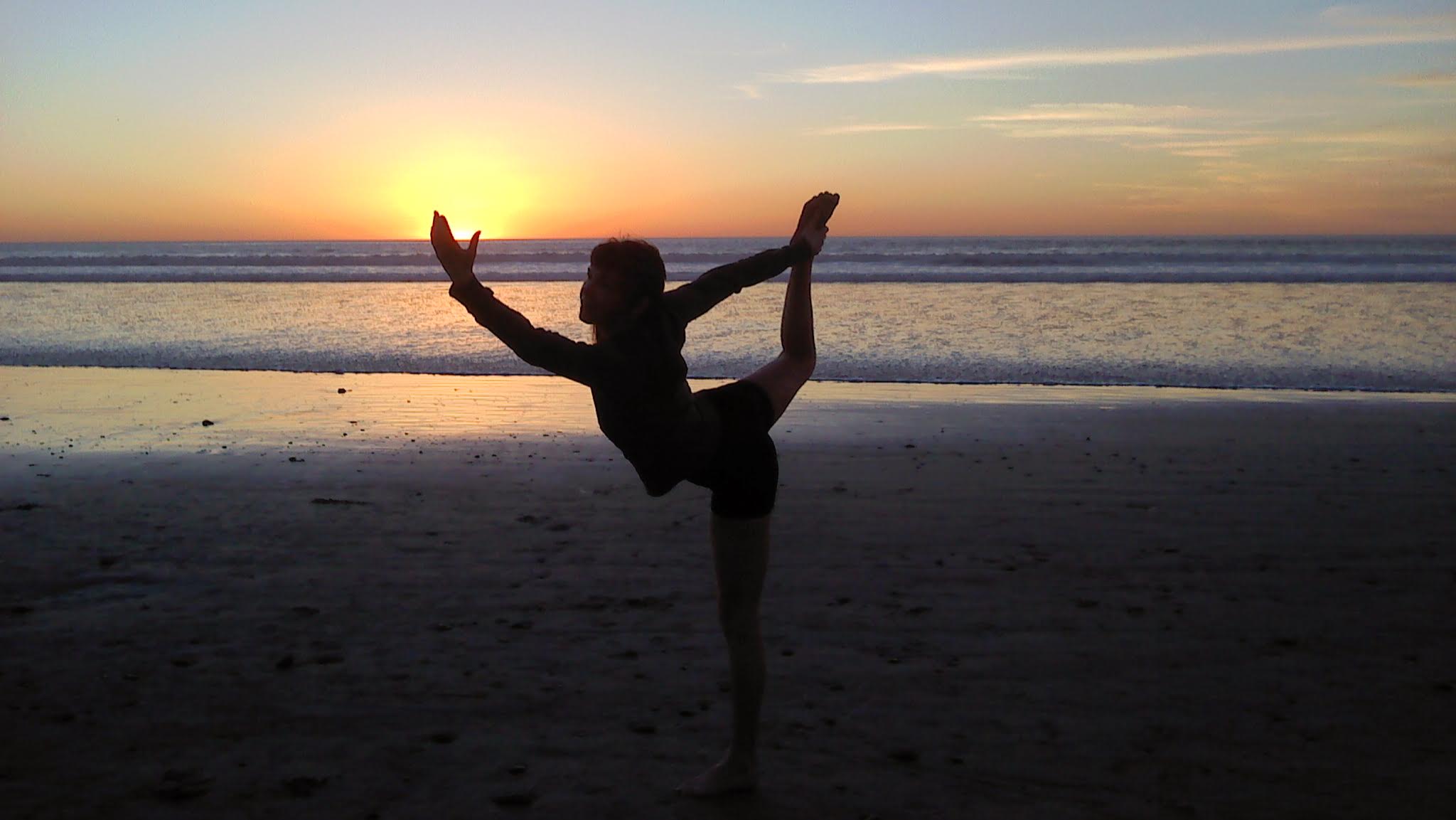 Natrajasana (Dancer Pose), San Diego US (2011
Graduating high school having been an honor roll student, cheerleader, dance team member, varsity athlete, track co-captain, and "All State" Soccer inductee voted "Most Valuable Player" by teammates, Katie A. next, worked her way to becoming an Interagency Helicopter Manager/Incident Commander for the U.S. Department of Agriculture. Changing careers after graduating from University she transitioned to the Fitness Industry (http://www.yogafit.com) teaching Yoga, becoming a Certified Primary Group Exercise Instructor (http://www.afaa.com) and Certified Personal Trainer (https://www.acefitness.org) guiding participants towards optimal health. Katie A. established Yoga Training (Touch) in 2008 holding Private Sessions by appointment for hatha (physical; sun/moon energy, pose/counterpose, yin/yang and zest/zen) sessions catering to individual needs having certified that year in Classical Ashtanga Yoga with Applied Yogic Sciences from the Pranava Yogadhama Therapy, Research and Education Centre in Mysore India with Jaya Kumar Swamee Sri!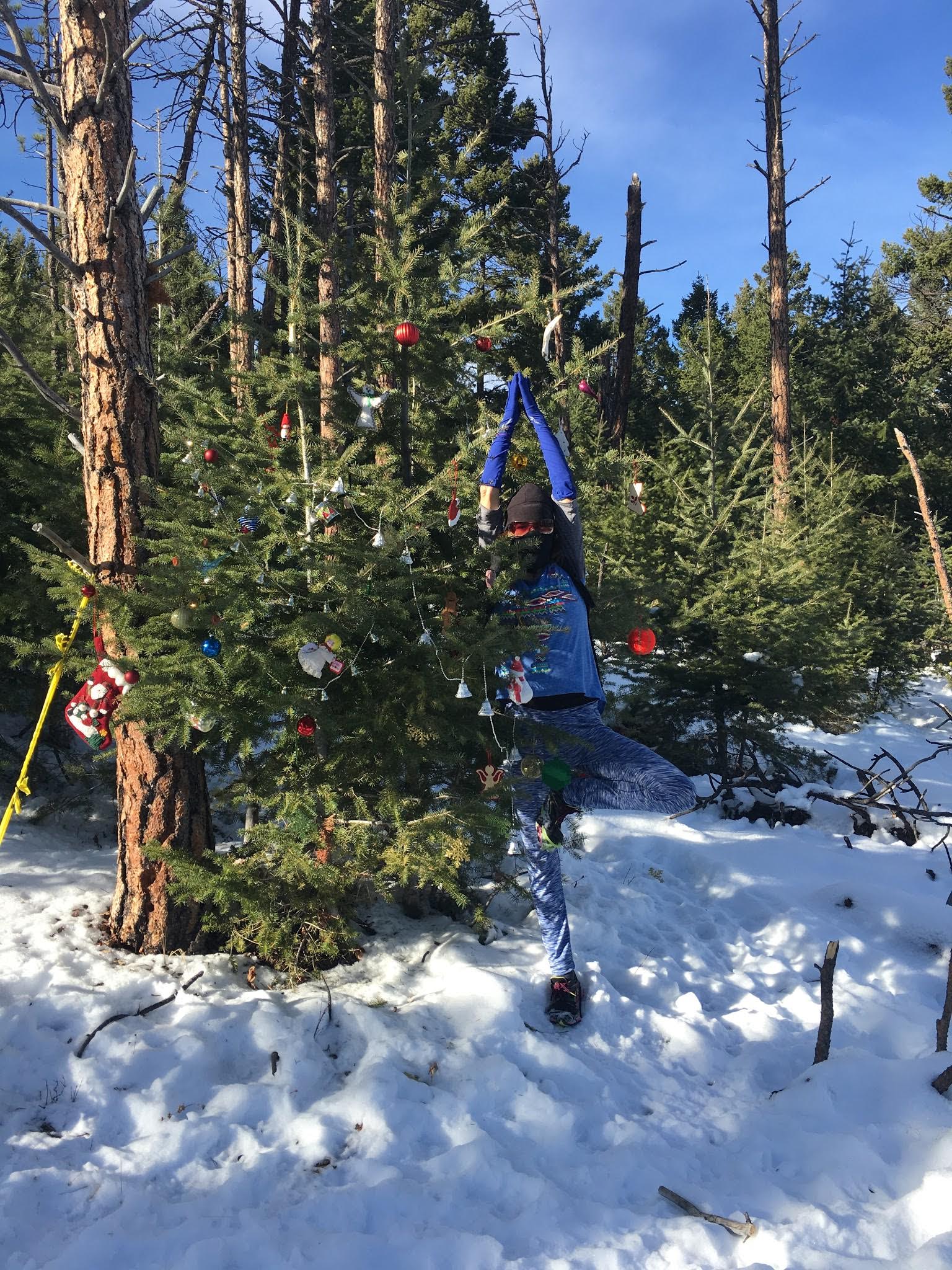 Tree Pose (Vrksasana) near a Prickly Pear Land Trust Trail, Helena MT US (2015)
Katie A. began volunteering in self-care, health, wellness, fitness, athletics and outdoor recreation by teaching teenagers at risk while completing Medical Sociology and Health Psychology courses. She continued volunteer efforts at a private preschool, public schools, outdoor events, and gave Sessions and Retreats to fundraising events. Grateful for having established Yoga Training (Touch); able to provide private, personalized nine years after teaching her first yoga class.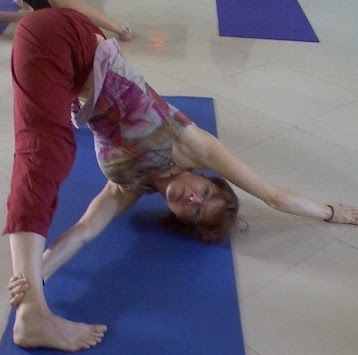 Revolved Standing Splits (Parivrita Prasarita Padottanasana), Mysore IN (2008)
Choosing a 'One Pointed' path while changing directions proves, "All who wander are not lost" (anonymous). Working as an RYT completing Restorative and Therapy Trainings in Palm Springs, San Diego, Atlanta and Seattle in October of 2011 Katie (Kathryn) A. Campbell became an ERYT adding Medicine Sessions to an already expansive repertoire (SESSION DESCRIPTIONS & PRICING). In 2014 the Yoga Training (Touch) brand added "& Personalize Retreat" (PERSONALIZED RETREAT) for patrons interested in weekend intensives. Due to her affiliation with Yoga Alliance, (https://www.yogaalliance.org) the national registry for yoga teachers in the U.S., Katie (Kathryn) A. became a YACEP in 2015 developing instructional content. Certified as a Yoga Therapist in April of 2017 Katie A. became a member of IAYT (http://www.iayt.org) doing her part to integrate!
Please contact YT(T) & Personalized Retreat (CONTACT US/SCHEDULE AN APPOINTMENT) directly to participate with Katie (Kathryn) A. Campbell! She is grateful for an education which has grounded, centered and lifted; thankful to her Father's strong start, her Mother helping her get stronger, and her family helping her finish, never, for strength. Katie A. (Kathryn) is gratefull to yogins (yoga practitioners) for balance, the yoga community for flexibility and friends and patrons settling/relaxing (pratyahara) for continued success!